Run, Kitty!
Run, Kitty! - 6 Months Anniversary
---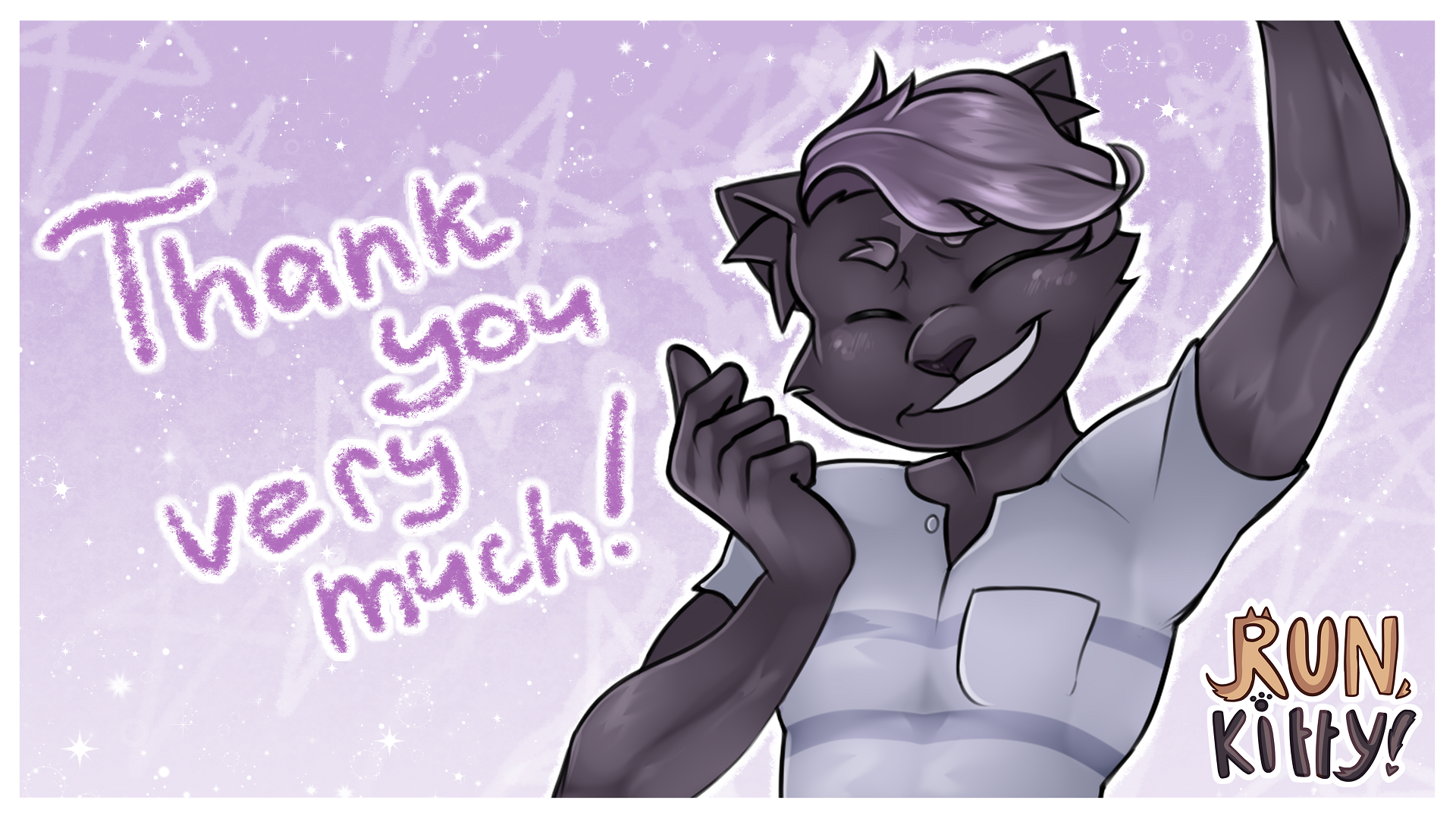 Hello everyone!
We celebrate a wonderful day - today our game, "Run, Kitty!", is 6 months old! ❤️
And that's not all - thanks to your wonderful support and purchases on Steam and ITCH, the game has paid for itself in full! Hooray-hooray~🎉
What does it mean? Right, it means that there will be a next game for sure!
Of course, we need to "survive" until that moment, and this year we plan on developing our Patreon and create more beautiful art with powerful boys 💪
To honor this wonderful celebration, we have drawn a special art with Simon, which will become a prize in our event as a postcard with our kitty! You really wanted a postcard with Simon (since we've already raffled a postcard with Richard some years ago), and we heard you :)
The event will start really soon, so follow our news. And Simon is really happy to celebrathe mid-anniversary and the success of our game. Look how happy he is!
As to our plans for the first game - we would like to translate it to other languages, so we will be working in that direction in the nearest time to increase our audience and to slowly move towards creating our own brand. So wish us luck and don't forget to check the news~
The summer might get really hot! 💖
======================
6 months anniversary sale (09.05 - 15.05.2022)
Steam [18+] — https://store.steampowered.com/app/1630630/
Files
Run, Kitty! 1.0.3.zip
388 MB
Nov 30, 2021
Run, Kitty! 1.0.2.apk
380 MB
Nov 25, 2021