Run, Kitty!
Happy Birthday, Stefan, and Merry Christmas!
---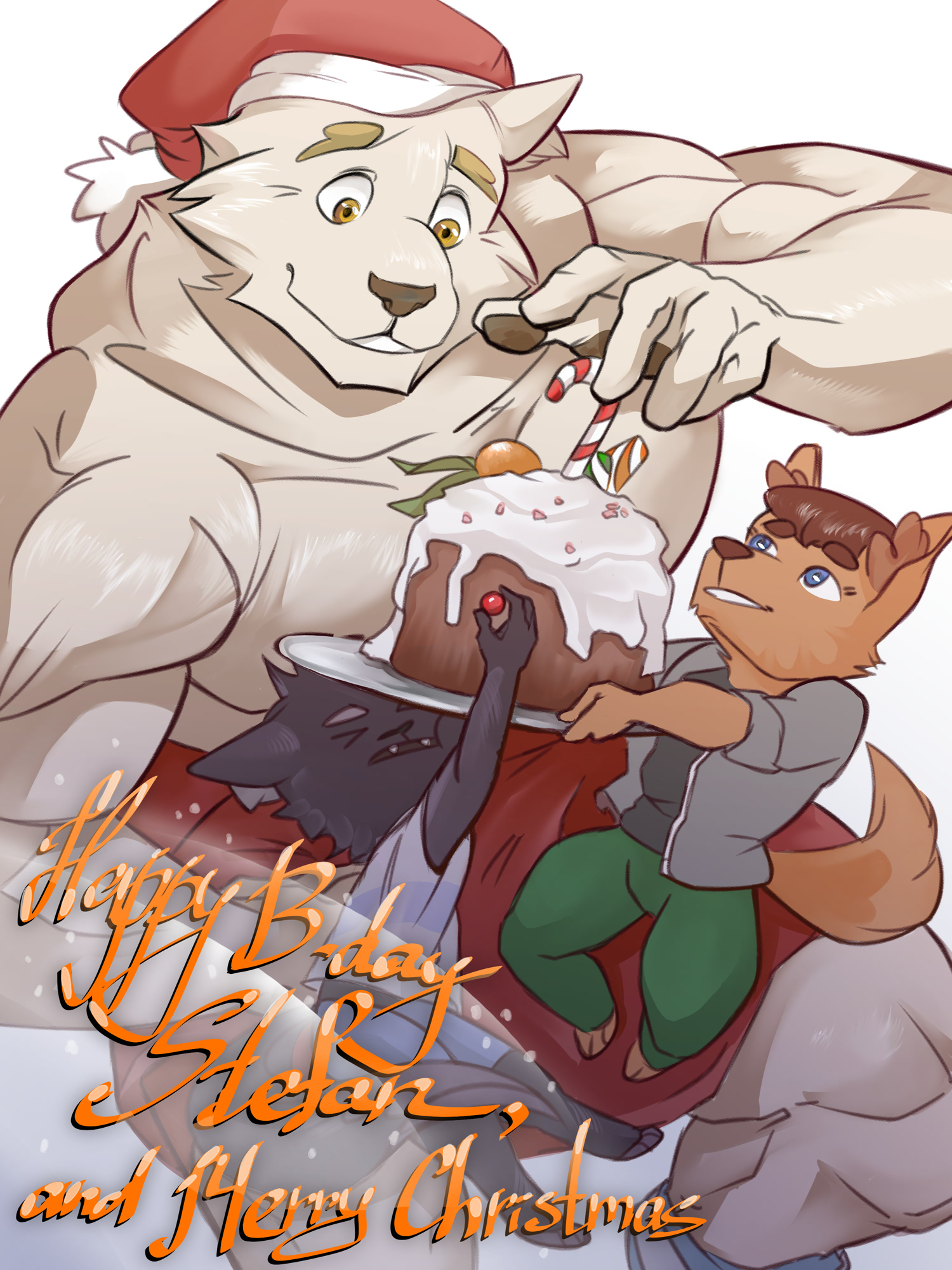 Hello everyone!
24th of December is a very unusual day for us, exactly a year ago we have introduced our mascot - a huge samoyed Stefan - for the first time, and today he celebrates his birthday.
To honor this we've prepared a special art for him. Richard and Simon have joined the celebration too.
Also, during a month after the release of the game we've been releasing small patches that fixed some errors in English translation, and we have added some cosmetic enhancements. So we're glad to inform you that if you play the game right now, you're going to get the best gaming experience :)
You can get the game with the discount to honor a Winter Steam Sale if you wanted to play it for a long time!
🌺Steam - https://store.steampowered.com/app/1630630/
💫ITCH - https://strongandfurry.itch.io/kitty
You're going to get a lot of interesting stuff next year, so subscribe to our social media and follow the news!
Thank you for your support.
Besides, we also wish you a Merry Christmas and a Happy New Year!
So many holidays at once!
So you can celebrate Stephan's birthday in many different ways.
Enjoy the game!
Files
Run, Kitty! 1.0.3.zip
388 MB
Nov 30, 2021
Run, Kitty! 1.0.2.apk
380 MB
Nov 25, 2021